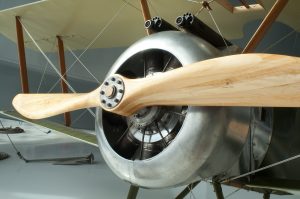 ---
Enjoy a Fun-Filled Day at the Arkansas Air And Military Museum
A short drive from The Academy at Frisco is a destination where visitors can follow the colorful history of aviation through displays of artifacts and memorabilia.
We're talking about the Arkansas Air & Military Museum, and it's known for featuring some of the country's only surviving varieties of aircraft.
The hangar that houses the museum was used as an aviation training post's headquarters during World War II, and highlights include:
Aviation Pioneer Louise Thaden
Known as the second-most famous American female pilot during the Golden Age of Aviation, Louise Thaden became the first woman to win major awards and flight events. This exhibit highlights her many accomplishments which include defeating Amelia Earhart to win the first Women's Air Derby and winning the Bendix Cup race with her co-pilot Blanche Noyes.
Travel Air Model R "Mystery Ship"
Designed by Herbert Rawdon and Walter Burnham, the Travel Air Model R was built in 1928 in preparation for the upcoming 1929 air races. The aircraft's assembly took place in a sealed-off portion of a plant, and it was nicknamed the "Mystery Ship" by the press after attempts to gain information on the secret project failed.
Howard DGA-6 Mister Mulligan
During the mid-1930s, Ben Howard became one of the country's premier aircraft designers and competitive pilots with a series of models carrying the DGA moniker. His most famous plane was Mister Mulligan which he used to win the Bendix and Thompson trophies at the 1935 National Air Races.
The Arkansas Air & Military Museum is just one of the cultural attractions near our apartments in Fayetteville, Arkansas. If you're considering calling our community home, please contact us to schedule a tour.