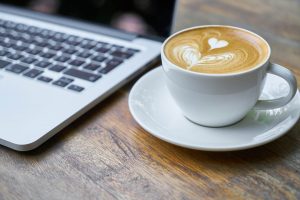 ---
Three Great Coffee Shops in Fayetteville
Luxury living at The Academy at Frisco definitely has its perks as any resident will tell you. There are many amenities to enjoy, including computer lounges, private and group study spaces, a game room, and a rooftop with views. With all of this, and much more, students have everything they need in order to study hard while living in a great environment. However, when the time comes (and it surely will) to pull an all-nighter, residents of The Academy at Frisco may need a caffeine fix from one of the local coffee shops.
Arsaga's at the Depot
Family owned and voted "The Best Coffee in the State of Arkansas", Arsaga's definitely knows how to do coffee right. With a warm and welcoming atmosphere, they are dedicated to providing each and every customer with just the right blend. The staff supports the town as a whole, and it is apparent in everything they do. With seasonal menus that are constantly bringing the newest and most desired flavors, customers will never get bored with Arsaga's at the Depot.
Jammin Java
With a name like Jammin Java, who wouldn't have a blast hanging out at this coffee shop? A hip environment adds to the high-energy vibe that this establishment provides. The staff believes that the more coffee you drink, the more you appreciate it, and the customers definitely agree. This is why they continue to enjoy their favorite coffee blends at Jammin Java day after day.
Onyx Coffee Lab
The owners at Onyx Coffee Lab have made it their mission to serve the perfect cup of coffee to each customer. This is what they take pride in and they do it well! No matter the type of coffee, it begins with green coffee that is sourced from local farms. Add in the exceptional service, and it equals an excellent cup of coffee that you can savor every time you come in!
For more information on becoming a resident of the neighborhood, contact us today.