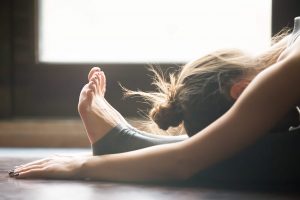 ---
Enjoy a Workout at a Nearby Yoga Studio
Yoga is a great form of exercise for all athletic abilities, and research shows that it can help decrease inflammation and boost immune system functions.
That's why enjoy a Workout at a nearby Yoga Studio. If you would like to take classes, nearby studios include:
Arkansas Yoga Center
The Arkansas Yoga Center is where students can relax, rejuvenate, and renew. The instructors believe in the open-minded approach to the practice of yoga, and provide a welcoming atmosphere where everyone can feel comfortable working out. Classes are offered daily, and choices include Early Morning Hour Flow, Deep Stretch/Therapeutic Yoga, and Flow Yoga.
Be One Yoga Studio
Be One was established by a group of friends who wanted to bring affordable and quality yoga to the community. The highly trained instructors offer morning classes for those who wake up stiff and evening ones for students looking to unwind after a long day. Choices include Candlelight Restorative, Foam Roll Yoga, and Mindful Yoga.
The Yoga Collective at Maitri
Created in 2013, The Yoga Collective at Maitri offers a sacred venue for yoga and therapeutic services. It is owned by a group of teachers who wanted to create a space where students could rest and breathe a little deeper. The instructors provide a laid-back atmosphere and classes such as Yin, Hatha, and Ashtanga.
YogaGypsy
YogaGypsy opened in 2013, and it's where students enjoy hot yoga. For most classes, the studio is heated between eighty and ninety degrees with infrared heaters that raise the temperature with a gentle type of heat. The instructors state that the warmth that is created in the muscles allows the body to move more freely from posture to posture. Classes include Slow Flow, Fun Flow, and Dynamic Flow.
These are just some of the yoga studios near our apartments in Fayetteville, Arkansas. If you are looking for a place to call home, please contact us to arrange a tour.