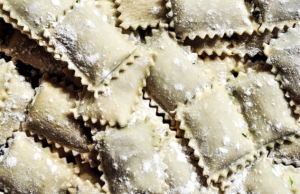 ---
In the mood for Italian food? No other cuisine allows you to enjoy perfectly cooked pasta, delicious tomato sauce, meat, chicken, veal, and seafood. It is perfect for a meal with family, friends, or someone special. For the residents of Fayetteville, Arkansas, there are several wonderful Italian restaurants to go to for one of the best meals in town.
Geraldi's
A casual yet delicious Italian restaurant, Geraldi's is known for their love of cooking as well as their love of people. Serving authentic Italian food made from the freshest ingredients available, this restaurant treats every guest like a member of the family. The family-owned and operated establishment has a comfortable surrounding where anyone can feel right at home. Come in and try the shrimp alfredo, the Garlic Geraldi Pizza, the Italian sausage sandwich, and much more. Geraldi's will quickly become one of your favorite places.
Joe's Italian Grill
At Joe's Italian Grill, the staff believes that every meal they serve should be memorable. That is why they provide exceptional service to each guest that dines with them. In an intimate atmosphere, customers enjoy cheese tortellini, veal Marsala, mahi-mahi piccata, and much more. Save room for dessert, because the menu includes chocolate cheesecake, Italian rum cake, and cannolis. You'll love every meal that you eat here!
Noodles Italian Kitchen
Sit back and relax either indoors or outside on the patio at Noodles Italian Kitchen. Making the promise that everyone will love their meal or it will be free, the staff at Noodles Italian Kitchen is committed to excellent service and top-quality food. Stop by this family-owned eatery and try the spaghetti, Steak Oscar, the Lemon Angel Hair Salmon, or any other of the mouthwatering dishes. It will be easy to see why this restaurant is a neighborhood favorite.
All of these wonderful Italian restaurants are in close proximity to The Academy at Frisco. For more information regarding relocating to the area, contact us today.