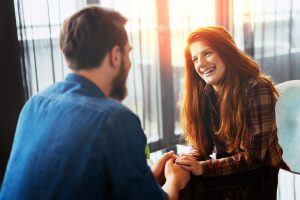 ---
Fayetteville is home to a variety of restaurants including those that offer a romantic atmosphere.
Here are a few favorites:
Vetro 1925
At Vetro 1925, the chefs serve classic Italian flavors with a hint of sophistication. It's housed in the historic Cravens Building and is complete with green walls, unique light fixtures, and tables covered with white cloth. The restaurant has gained recognition from The Arkansas Times, and the wait staff offers unparalleled service and often knows regulars by name. The menu includes Gamberoni all Napoletana, Polenta con Funghi, and Bucanti Amatriciana.
Emelia's
Emelia's is owned by George and Sara Ouyoumjian and is named after George's mother as she inspired the menu. The traditional Armenian meals feature a Mediterranean flare, and they're made from fresh ingredients. The service is friendly, and in the dining area, guests find picture windows, twinkling lights, and works of art. For dinner, try the citrus salmon, chicken piccata, roasted pork loin.
River Grille
Called one of the "finest restaurants in Arkansas" upon opening, the River Grille offers a romantic atmosphere with Mission period lighting, rich wood, and a fireplace. The servers provide an old-world style service, and in the kitchen, the chefs prepare an array of dishes using fresh ingredients. The menu includes shellfish pasta, fresh Atlantic salmon, and smoked baby back ribs.
Fred's Hickory Inn
Fred's Hickory Inn has been a Bentonville staple since 1970. It was established by Fred and Lou Gaye who traveled the world and tasted the cuisine of many nations, resulting in a menu that reflects their adventures. The dining area features exposed brick, chandeliers, and candlelit tables, and it's where guests can enjoy meals such as smoked sirloin steak, pork chops, and classic lasagna.
These are just a few of the romantic restaurants near The Academy at Frisco. If you are looking for a place to call home, please contact us to schedule a tour.