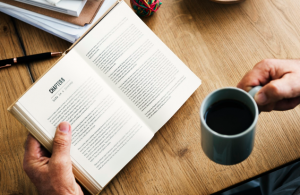 ---
Books hold a special kind of power. There's nothing like the feel of pages between fingers and the delight in discovering new worlds and characters. In Fayetteville, there is no shortage of bookstores that will satisfy your literary side.
The Dickson St. Bookshop
When you walk into Dickson St. Bookshop, you are greeted with stacks and aisles and rows of books to explore. This used bookstore caters to those looking for rare and out of print books. Their inventory is vast, containing tomes in every genre imaginable from cookbooks to television and music to various editions from your favorite classic author. Truly, it is a bibliophile's dream! It was even featured in a BuzzFeed article.
Nightbird Books and Cafe
Nightbird Books and Cafe is a locally owned independent bookstore part of IndieBound. What does this mean? They are about community first. They offer titles from new and local authors in an effort to support the local community. A number of events are held here, including book clubs, writing workshops, and book signings. Nightbird Books even offers locally sourced coffee for their cafe for you to sip as you browse through books, stationery, and toys. Visit this bookstore to support your community while meeting new people with similar interests.
Rock Bottom Books
If traditional books aren't your style, head over to Rock Bottom Books for their selection of graphic novels, comic books, and collectible items. Their knowledgeable staff can help you find the comic books or figurines you want. If they don't have what you're looking for, they can put in a special order. Whether you're an avid fan seeking a rare volume or someone who doesn't quite know where to start, Rock Bottom Books is the place to go for your comic books needs.
You'll need a place to store all those books you'll buy, so call The Academy at Frisco today and learn more about what our apartments in Fayetteville have to offer.