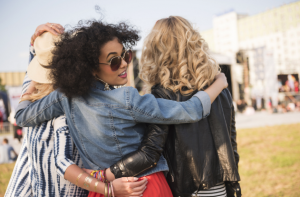 ---
If you would like to enjoy an evening of music under the stars, then grab a blanket and head to Gulley Park for the city's annual summer concert series.
Both local and regional bands take to the stage, and performers include:
Ben Miller Band (June 14)
The Ben Miller Band hails from Joplin, Missouri, and the members describe their sound as "Ozark Stomp." They have played together since 2004 and first won a regional fan base through old-fashioned ingenuity. In 2013, they toured Europe with ZZ Top, and their newest album includes songs such as "Life of Crime," One More Time," and "Nothing Gets Me Down."
The Empty Pockets (June 28)
The Empty Pockets offer a playful indie rock sound that is built upon a strong foundation of the timeless Americana, blues, and soul that came before them. They have been recognized by Rolling Stone, and their performances feature carefully crafted songs and energetic showmanship. Their setlist includes "Find or Fail," "All I Need," and "I Hear Your Voice."
The Mighty Pines (July 12)
The members of The Mighty Pines are inspired by the rivers and brick streets of St. Louis. Their music is where bluegrass meets acoustic soul and rock & roll, and since 2012, they have released three albums and shared bills with renowned acts such as Sam Bush. The Riverfront Times calls the band "a talented young quartet" because of their soaring vocals and thoughtful compositions. During the concert, sing along to songs such as "Drivin," "Great Divide," and "Farmer Song."
The Gulley Park Summer Concert Series is just one of the musical events that residents of The Academy at Frisco can enjoy throughout the year. If you are searching for a place to call home, please contact our representatives to arrange a tour where you can see firsthand all our community has to offer.