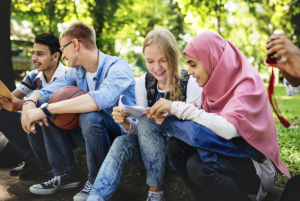 ---
There are plenty of outdoor hotspots just a hop, skip, and a jump from The Academy at Frisco. Take advantage of the mild weather in Fayetteville and set aside a weekend or three to reconnect with nature. Here are a few of our favorite destinations.
Botanical Garden of the Ozarks
Wander through the twelve themed gardens of one of the country's 117 botanical gardens. Don't forget to stop by the butterfly house--it's the only one in the region. If admiring Arkansas's natural beauty isn't enough for you, they also offer horticulture workshops for voracious minds. The garden is less than fifteen minutes from our community, and at only $7 a person, you can't go wrong.
Kessler Mountain Regional Park
This park is relatively new, with its grand opening held in August of 2016. If you're an athlete, you'll be able to enjoy the soccer and baseball fields and can look forward to the future additions that will include basketball, tennis, and more. If sports aren't your thing, you can still enjoy the acres of forest and trails. Once all of the planned additions pan out, it will be "the largest multi-purpose park in the city of Fayetteville".
Looking for something a little more laid-back? The 26-acre Bryce Davis Park may be your choice. The park offers pavilions and picnic areas to provide a scenic hangout spot where you can still take in the nature around you. Three of its acres are dedicated to its dog park, and we have a feeling that would be a fun place to be whether you have a dog or not!
If you're an animal lover, this is the destination for you. The sanctuary is full of life of all kinds! Beyond the birds, butterflies, and other critters, the area boasts abundant plant life. Located less than ten minutes away, this is the closest spot on the list.
If you're looking for a home near scenic, outdoor destinations, contact us today to learn all about life at The Academy At Frisco.