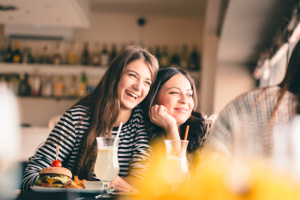 ---
Locally owned and operated, Mockingbird Kitchen is one of the top restaurants in Fayetteville! Whether you stop in for a hearty brunch, an invigorating lunch with friends, or plan a romantic evening out, Mockingbird Kitchen is sure to satisfy. Discover what makes this local hotspot so special!
Family Inspired
Mockingbird Kitchen proudly offers a personal touch in every dish served. Family inspired meals are the highlight of the menu, and head chef Chrissy Sanderson uses techniques and recipes passed down by her mother and grandmother, according to their website. When you enjoy a meal at Mockingbird Kitchen, you are supporting local business, with vegetables and fruits sourced from local farmers and growers in Fayetteville.
Classic Comfort Food
There's nothing better than brunch with friends! Gather a group and head to Mockingbird Kitchen, where you can enjoy comfort food classics like biscuits and gravy, shrimp cake Benedict, breakfast tacos, and chicken and waffles. They also offer lighter entrees like the signature tofu scramble, made with diced potatoes, roasted red peppers, onions, mushrooms, scrambled tofu, and kale. Stop in for lunch or dinner to discover your next favorite meal - everything from fish and grits to pan-fried catfish and fried chicken. Make sure to try the meatloaf, a local favorite. Made with house-made chorizo, beef, local pork, and spices, baked, and then pan-fried, served over delicious mashed parsnips and topped with creamy shiitake mushroom gravy. No matter what you choose, make sure to end your meal with a slice of Mockingbird Pie, a creamy chocolate pie inside a salted pecan crust. Peruse the full menu on their website!
Mockingbird Kitchen is located just minutes away from The Academy at Frisco apartment community - come home to our cozy apartments and discover a wealth of local flavor! Contact us today to learn more and to schedule your tour.