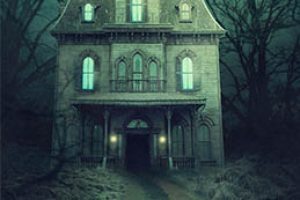 ---
As Halloween approaches, getting a good scare is on the minds of many. While a scary movie or a spooky tale can certainly be a great attraction, nothing beats the scare of a good haunted house.
Nightmares Haunted House
Giving children nightmares since 1987, Nightmares Haunted House offers some of the spookiest technology in the area. Started simply as a haunted house inside the founders' home, this scary mansion has evolved to new heights that get spookier every year. Offerings of a haunted bus ride and VIP tickets mean that participants are in for frights outside of just the house itself. General Admission tickets start at $20, with VIP Admission at $35.
The Asylum Haunted House
Open only 11 days this season, The Asylum Haunted House is one you don't want to miss. Voted #2 Haunt in Arkansas by Scare Factor last year, it's going to be a wild and spooky ride once more this year. Combo tickets can be purchased for entrance into a Lockdown Escape Room, meaning that once the scares are over, the heavy thinking starts. Tickets are $15, or skip the lines with a $25 Fast Pass.
Banshee Manor
With tickets priced at "$10 per soul", Banshee Manor offers a scary and inexpensively priced time for kids and adults. Plus, the addition of Storm the Castle Laser Tag creates a unique experience you won't find at any other haunted house. If you haven't yet heard the Legend of Banshee Manor, come find out why it's one of the scariest haunted houses in Arkansas.
These haunted houses near Fayetteville offer a scary escape from reality. Come home to a not-so-scary dwelling at The Academy at Frisco. Contact us to set up a tour today.