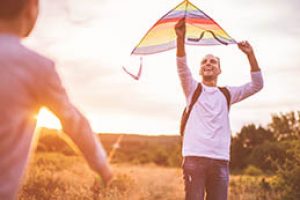 ---
Founded in 1906, Wilson Park holds the distinction of being Fayetteville's first and oldest park. Back then the park was known as Trent Pond and, in those days, it was used as the town's boating area, swimming hole, and social gathering spot. The park was eventually renamed and, over the years, considerably improved. With so many features having been added, it's easy to see why Wilson Park has been so beloved by residents of the Fayetteville area for so long.
At 22.75 acres in size, Wilson Park offers a diverse selection of entertainment and attractions. So, whether you enjoy outdoor recreation, scenic strolls, or just a bit of sightseeing — you're sure to find an enjoyable way to pass the time at Wilson Park close to our apartments near University of Arkansas.
OUTDOOR SPORTS GALORE
Wilson Park has pretty much got you covered no matter which type of sporting activity you enjoy. With a swimming pool, several tennis courts, a softball field, a basketball court, and a sand volleyball court — you'll have almost endless choices when it comes to participating in outdoor sports.
RELAXATION AND SCENIC RECREATION
If outdoor sports aren't really your thing, then you can instead opt for a nice stroll through the park with a view of its beautiful, floral gardens or choose a bit of quiet relaxation at the gazebo.
A CASTLE FIT FOR A TINY KING
One particularly interesting site that visitors will find at Wilson Park is "The Castle." Designed by artist and sculptor Frank Williams, this sculpture of a miniature-size castle was originally designed as a way to make the spring house less unsightly. Since its debut in 1981, "The Castle" has become increasingly popular drawing in thousands of visitors each year.
As a resident of The Academy of Frisco you'll be able to enjoy all of the sports, relaxation, and sightseeing that Wilson Park has to offer, so contact us today to learn how you can make this recreation-filled community your home.