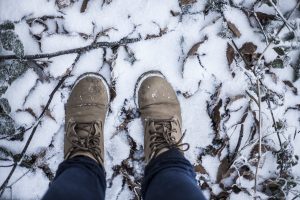 ---
Take a Hike at the Largest State Park in Arkansas
If you want to explore the outdoors, then lace up your hiking boots and head to the Hobbs State Park-Conservation Area.
It encompasses just over twelve thousand acres of diverse Ozark landscape, making it the largest state park in Arkansas.
The park is known for its variety of trails which include:
Historic Van Winkle Trail (easy, half-mile)
This trail takes hikers on a journey back in time as they see the remnants of a lumber mill and antebellum garden that were owned by Peter Van Winkle during the 1800s. Interpretive panels discuss the property both during and after the Civil War.
Ozark Plateau Trail (easy, .75 miles)
The Ozark Plateau Trail is perfect for those who want to learn more about the area's animals, plants, and geology. Detailed panels provide a wealth of information along the trail, and hikers can also spend time at an overlook that offers a view of the park's wildlife drinking from a pool of water.
Shaddox Hollow Nature Trail (moderate, 1 1/2 miles)
The first part of this trail follows a ridgeline, making for an easy start. However, once it descends into Shaddox Hollow, hikers find steep descents. Along the way, they'll see native Ozark vegetation and limestone bluffs.
Pigeon Roost Trail (strenuous, 8 1/2 miles)
The Pigeon Roost Trail is not recommended for beginners as it takes eight to nine hours to complete. There are a few hills to climb, and the trail provides beautiful scenery as it meanders along rugged ridges and through native pines and hardwoods.
The Hobbs State Park-Conservation Area is just one of the scenic outdoor attractions that you can explore if you call our apartments in Fayetteville, Arkansas home. Please contact us to schedule a tour of our community.