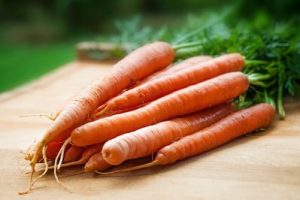 ---
An easy drive from The Academy at Frisco is a destination that's committed to helping Northwest Arkansas grow into a healthier and greener community.
We are talking about the Fayetteville Farmers Market, and it has welcomed shoppers since 1973.
The market is open year-round, and in 2011, it was voted the fifth best farmers market in the United States.
Vendors include:
Rocky Comfort Natural Farm
The Rocky Comfort Natural Farm is owned by Cody Condery and Kayla Lindsey, and it began after they completed an internship at Foundation Farm where they learned organic growing methods. Both are vegetarians, and they offer an array of heirloom vegetables including several varieties of kale.
White River Creamery
White River is a family run dairy and creamery that raises more than one hundred ADGA registered Nigerian goats. The company is located just twenty minutes outside of Fayetteville, and the cheese selection includes raw aged feta, raw aged gouda, and chevre.
DH Farm
Found on a hilltop in West Fork, Arkansas, the DH farm is known for producing the most wholesome food possible while restoring the soil to its natural potential. It's run by two families, and products include pork, lamb, and eggs.
Wild Ozark Nature Farm
At the Wild Ozark Nature Farm, Madison Woods uses items from nature to create fairy houses and gardens, while her husband creates fine keepsake boxes. The couple is busy turning the farm into a self-reliant homestead as they live far from town, and they also grow and sell ginseng and woodland companion plants that share the same habitat. The farm is the only certified ginseng nursery in Arkansas.
If you would like to call our Fayetteville, Arkansas apartment community home, please contact us to schedule a tour. In addition to the farmers market, we are also near fascinating museums and top dining destinations.