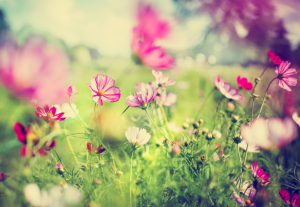 ---
If you enjoy getting out and seeing nature in all its beauty then a trip to the Botanical Garden of the Ozarks needs to be on your to-do list. There are events going on all year long that are both fun and educational.
Here are some highlights:
Beautiful Gardens
There are 12 themed gardens with stunning florals. Offering a Japanese, rose, and perennial garden as well as the Ozark Native Garden, these lush areas a must-see.
Butterfly House
The butterfly house at the Botanical Gardens is the only one of its kind in the area and it offers a delightful setting for an afternoon picnic.
Free Summer Concerts
Bring your lawn chairs as well as a picnic basket and pick a plot of grass for one of their several free summer concerts.
Firefly Fling
This event held in July is one you won't want to miss as the fairy world comes alive in the garden on this beautiful day. There have even been rumors of fairies granting wishes! It continues into the night with fire dancing and glow-in-the-dark performances.
Year Round Classes
Interested in learning something new? Then take part in one of their many classes. They offer everything from a Make & Take Succulent Class to Plant Photography.
If you live at the Academy at Frisco, consider investing in a year-long membership! You can enjoy the events year-round for less!
Interested in learning more about our community? Contact us today to schedule a tour.