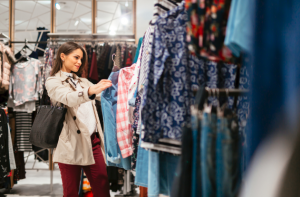 ---
Just thirteen minutes from The Academy at Frisco is the area's premier shopping destination.
We are talking about the Northwest Arkansas Mall, and it's home to one hundred specialty stores and more.
Highlights include:
Accessories
Sunglass Hut - Founded in Miami by an optometrist, Sunglass Hut is one of the most common stores in American shopping malls. The staff is friendly, and visitors find an array of styles such as rectangle, oval, and pilot.
Zales - Zales has been America's diamond store since 1924. It was established by three men, and originally, the shop also carried cameras, cookware, and small appliances, in addition to the jewelry. Two years later, its exceptional customer service led to twelve new locations throughout Oklahoma and Texas. Today, there are more than 1,700 stores, and they stay true to the founders' values. The selection includes gemstone earrings, lockets, and Claddagh rings.
Apparel
Earthbound Trading Company - The Earthbound Trading Company boasts that it is a lifestyle shop for the nomadic spirit who embraces individuality. The staff travels the world to meet with artisans, which allows them to offer a unique collection of merchandise. It offers clothing for both men and women, as well as items such as shower gel and candles.
Buckle - The Buckle is one of the leading retailers of better-priced casual apparel, accessories, and footwear for women and men. The friendly staff enjoys helping customers find the right outfits, and the selection includes jeans, jackets, and sneakers.
Snacks
Auntie Anne's - If you want to enjoy a treat, don't miss Auntie Anne's. It began in 1988 when Anne Beiler set up a pretzel stand at a Pennsylvania farmers market. Her creations became so popular that she soon established brick and mortar locations across the country. The pretzels are baked to a golden brown, and choices include sweet almond, pepperoni, and cinnamon sugar.
The Northwest Arkansas Mall is just one of the shopping destinations near our apartment community. If you are searching for a place to call home, please contact us to schedule a tour.