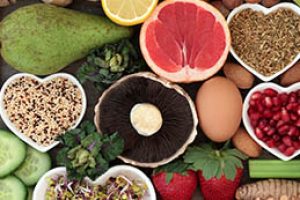 ---
Whether you're studying for a big test or unwinding with friends, healthy and delicious food options are just around the corner from our apartments in Fayetteville. Check out these nearby eateries that are perfect for clean eating with quality dishes made from locally sourced ingredients.
ZOËS KITCHEN
Brighten up your day with Zoës Kitchen's colorful and healthy Mediterranean cuisine. Located just a few miles from The Academy at Frisco, Zoës Kitchen is sure to satisfy your savory cravings with their fresh dishes. From signature greens like the Live Med Salad to the Power Grain Bowl, you won't believe how good these eats are for your mind and body.
NOMADS
If you're hungry for a juicy burger, head over to Nomads for their trademark burger with a twist: the Beyond Burger. Completely vegan topped with hummus, mushrooms, avocado, and locally grown greens, you'll never want to eat a fast food burger again. Enjoy eating clean in this eclectic former gas station turned healthy joint with dishes made with locally produced ingredients and all day brunch.
MOCKINGBIRD KITCHEN
For New American dishes made with seasonal and local ingredients, check out Mockingbird Kitchen. Find all your favorite classics here with vegetarian, vegan, and gluten-free options. From their tomato soup to Gulf Shrimp Tacos, these comfort foods with a healthy twist are the perfect go-to spot to unwind and indulge your taste buds while eating well.
THE FARMER'S TABLE CAFE
Stop by The Farmer's Table Cafe for a cozy atmosphere and a home-cooked meal made from the best local ingredients. Since 2004, this cafe home has been supporting local food producers and small family farms by personally selecting ingredients for this green eatery. Be sure to try their mouth-watering gluten-free dinner dishes such as the Cinnamon Honey Pork Belly, Gouda Grits, or signature Pickled Beet Plate.
BERRY NATURAL
For a quick refresher, grab a green juice or dairy-free smoothie at Berry Natural. Whether you're looking to detox after a test or power up for a big day, Berry Natural has something for everyone. Don't forget to add an organic shot of wheatgrass for a boost or try out their healthy snacks for a quick bite while you're here. Their chia parfait is the perfect pick-me-up full of healthy goodness, including chia seeds, flax milk, mixed berries, and local honey.
You're never far from these healthy eateries when you live at The Academy at Frisco. Contact us to schedule your tour today!